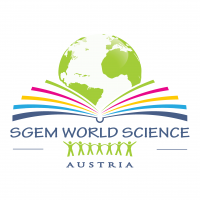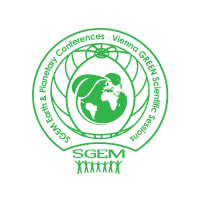 XXII SGEM GeoConference – "Green Sciences for Green Life"
Sessions
The host of this Green event is the Greenest City in the EU itself - Vienna city. Get ready to be amazed by the festive beauty of the Schönbrunn Palace, during the magical Christmas time (6th – 9th of December 2022). You want to be there already! Do you? Assure your place by submitting an article for an Oral or Poster presentation, or conveying a Workshop session on an up-to-date research topic. All participation forms are arranged with one idea - to touch the amazing synergy of green and live sciences, to present your high-quality work, to collaborate with other researchers, to listen to articles from distinguished scientists, and to share your experience. We are inspired to create a multidisciplinary platform where all the branches of science could co-operate and, in that manner, achieve the highest results.
"Some of the big challenges that we face, both societal and scientific, are just not solvable by people sitting in their single-discipline silos – bringing those disciplines together in the long term is what provides the big, big breakthroughs…" says Kedar Pandya of the Engineering and Physical Research Council (EPSRC). This is the power of interdisciplinarity - more effectively 'joining up' the contributions of different disciplines.
For more details about the conference, you can visit the SGEM Vienna Green Conference's website.