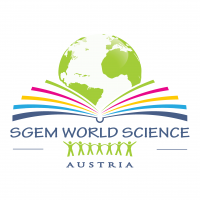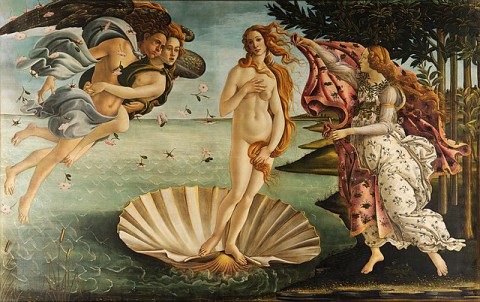 Botticelli's Birth of Venus
One of the most popular and revolutionary paintings in the Western world. It aroused many debates and commentaries on what exactly is the meaning of it. Of course, on the surface, it is easy to discern the personages from the Greek Mythology – Zephyr, Aphrodite (Venus), Chloe (Flora), and the Horae of spring (or summer). Yet, what are their function here; what is the meaning of their gathering on the canvas of Botticelli; is there something more? The picture is not exactly a representation of an exact moment drawn from the imagination of ancient Greek mythology. It is rather second-level mythology (in Roland Bart's sense), created by Botticelli himself. Botticelli was deeply influenced by both Marsilio Ficino and Giovanni Pico Della Mirandola, the Florentine champions of the Humanism, Gnostic and Neo-platonic philosophies, which thrived in the Medici's court. In that regard, his pieces were an Early form of Renaissance art and many symbols and philosophical concepts were embedded in them.

Below you can enjoy a video with one of the possible explanations of that mesmerizing and mystic painting.