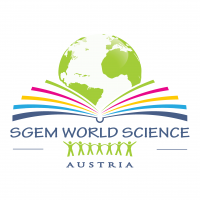 Werner Heisenberg
1. "The uncertainty relation does not refer to the past; if the velocity of the electron is at first known and the position then exactly measured, the position for times previous to the measurement may be calculated."
2. "The solution of the difficulty is that the two mental pictures which experiment lead us to form - the one of the particles, the other of the waves - are both incomplete and have only the validity of analogies which are accurate only in limiting cases."
3. "It is seen that both matter and radiation possess a remarkable duality of character, as they sometimes exhibit the properties of waves, at other times those of particles. Now, it is obvious that a thing cannot be a form of wave motion and composed of particles at the same time - the two concepts are too different."
4. "Natural science, does not simply describe and explain nature; it is part of the interplay between nature and ourselves."
5. "The uncertainty principle refers to the degree of indeterminateness in the possible present knowledge of the simultaneous values of various quantities with which the quantum theory deals; it does not restrict, for example, the exactness of a position measurement alone or a velocity measurement alone."
---