Earth & Planetary Sciences Journal
(EPS) / Open Access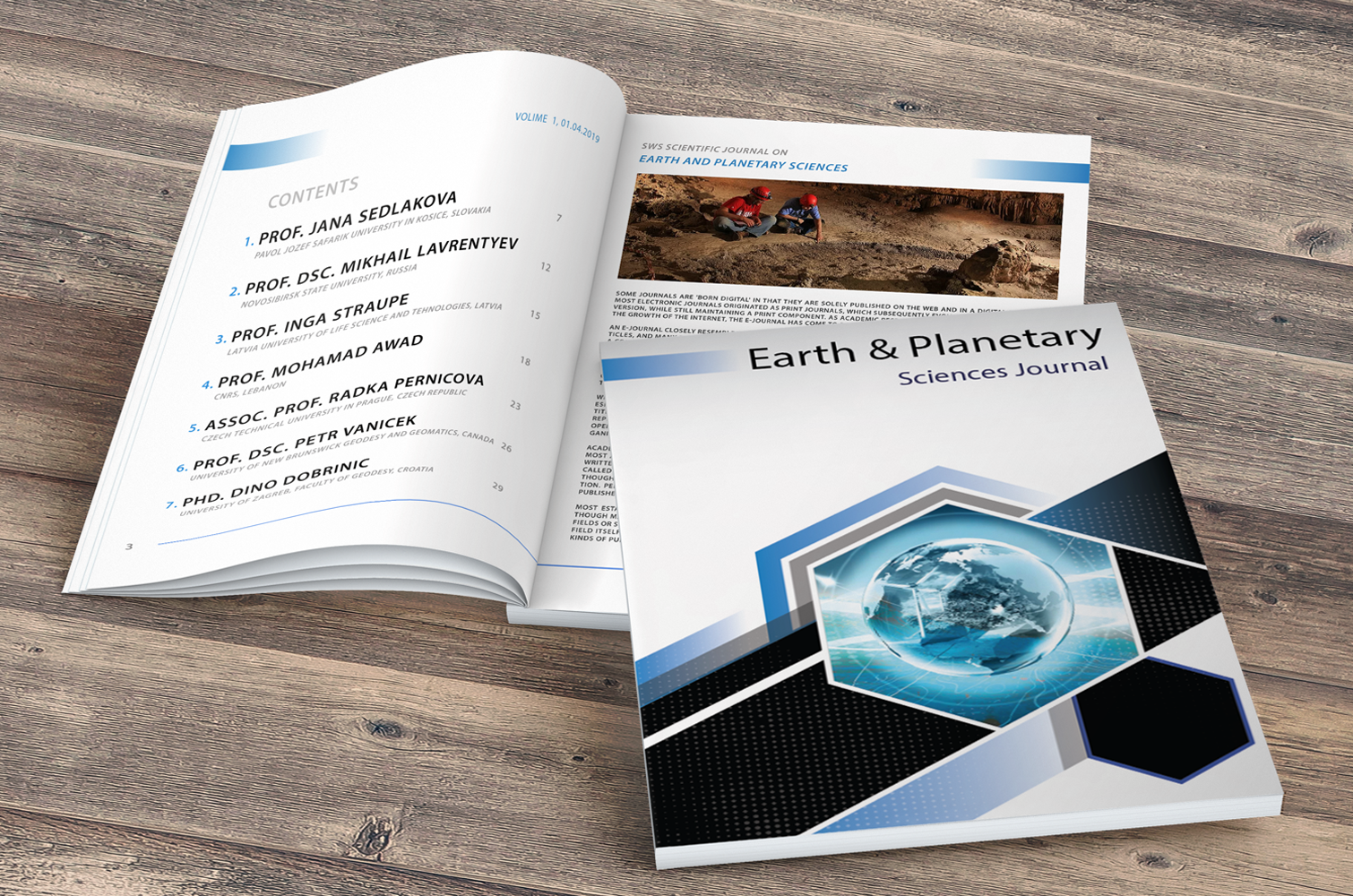 ISSN: 2664-0090 (online)
https://epsjournal.at/
Explore the EPS Journal now
SWS Journal of Earth and Planetary Sciences is focused on GLOBAL WARMING, CLIMATE CHANGE, CO
2
REDUCTION, BIODIVERSITY, AND GREEN TECHNOLOGIES FOR A SUSTAINABLE FUTURE.
The global objectives are to propose potential solutions to problems related to planetary changes.
We hope to contribute to integrating environmental consideration into the decision-making process and to ensure that the present consumption of resources will not compromise the ability of future generations to meet their own needs.